Integration with Unitpay

CMS Donate Engine
Integration with Unitpay

2018-11-13 15:09:29

2018-11-13 15:09:29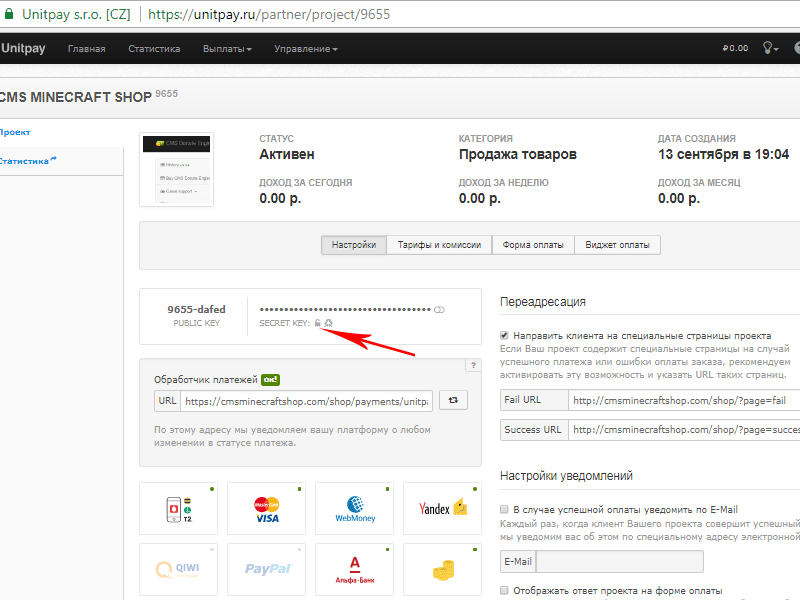 The Unitpay provides the ability to buy virtual currency on the game servers in automatic mode.
The store will be locked automatically if there is no movement on the account within 30 days and for new projects it is not very convenient.
Universal payment solution which has the following advantages: Fast connection, compensation fraud, universal form of payment, Easy integration, instant payments, effective technical support.
---
Connection donation using Unitpay
To get started in the system you have to put Unitpay image WM-atestat, the link "Accept WebMoney" and the description of the payment order.
To accept funds from payments aggregator Unitpay on your site, go to the admin panel, list the options for integration with the service Unitpay. The site Unitpay, select the appropriate options as presented on the screenshot.
---
Withdrawal and the difference in rates
The main magic is done by the integrator at the time of disbursement. If the customer is paying with currency, the aggregator translates the amount into rubles and to pay at the rate significantly below market. There is no functionality to display the currency. During the holidays, due to delays in payments, the difference of course you can lose appreciable amount. Very pleased with Interkassa allows you to receive and submit applications for withdrawal in us dollar and Euro.
---