Donate for Life is Feudal

CMS Donate Engine
Donate for Life is Feudal

10:35:47 04-07-2020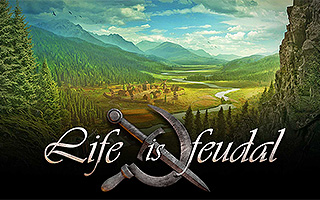 Monetization Life is Feudal
The donation system for servers Life is Feudal written in PHP and allows you to sell resources through adminshop or on the basis of the gaming market between players. Direct connection automatic donаtе CMS Donate Engine database MySQL allows players to instantly and to automatically receive game resources.
---
CMS for Life is Feudal servers
The resource market Life is Feudal can be disabled in the module file or optionally to adjust the sale of each product. Easy change gaming profiles will allow to transfer resources from one account to another.
---
The shop things Life is Feudal
To connect the donation system in Life is Feudal, it is necessary to CMS Donate Engine to add the server via the admin panel and enter the database connection MySQL where is the game server.
---
Sale of karma on servers Life is Feudal
With version 3.0.36 added support for the sale of karma for servers Life is Feudal. To sell karma, create a new item and write karma in the item settings field.
---
Purchase resources without disconnecting from the server
Verification of the GeoID and GeoAlt before buying. Obtaining items online, the item drops into your inventory. The trigger in the MySQL and create a new character spawn at the desired point.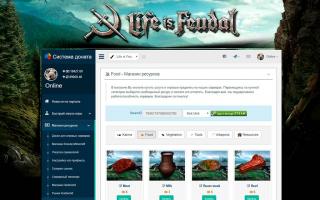 ---
Is not a working way to market resources monitoring database is not written to the CharacterID of the character, to check a particular user on the server will not work.
Since the server Life is Feudal there is no proper Protocol Query and there is no Rcon for monitoring it is necessary to set plugin, you can put only one file statistics.
---
Worker monitoring for market resources
Connect the plug monitoring players Livemap for LiF:YO dedicated servers. The plugin creates a MySQL table "nyu_online_players" it only has one column called "CharacterID", to get ID of players. That is, if there ID is online if not disconnected.
The plugin connects. Unzip the plugin archive into the root installed on the server and in the main file.cs add the exec("TTmod/init.cs");
---
Pictures of products for LisF
You can download resource images for LisF server by following the link lif_img91224841.zip.
Just unzip the icons into a folder shop/style/images/lisf/
---