PHP script gallery skins

CMS Donate Engine
PHP script gallery skins

09:52:29 06-09-2018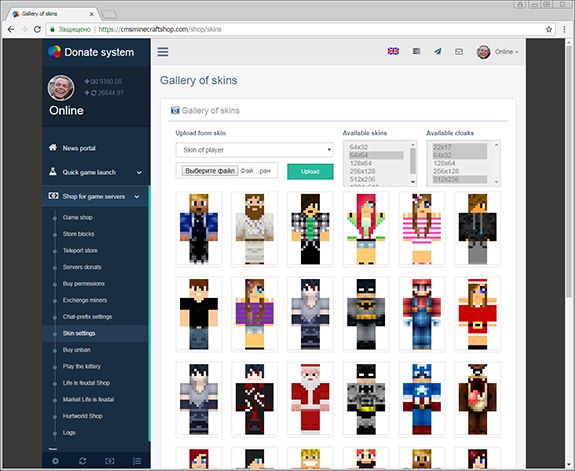 Loading skins to Minecraft servers
Free change of skins and installation with HD quality. Download of the skins with the purchase of privileges for changing skins and cloaks. In the administration panel you can set the sale price in rubles, virtual currency and optionally set permissions to change skins in different formats.
---
The script of skins for the Minecraft server
For CMS Donate Engine designed gallery skins, which allows players to charge a fee or download individual skins and cloaks on your server Minecraft. With the built gallery, players will be able in a couple of mouse clicks easily change the skin without upload it to the web server.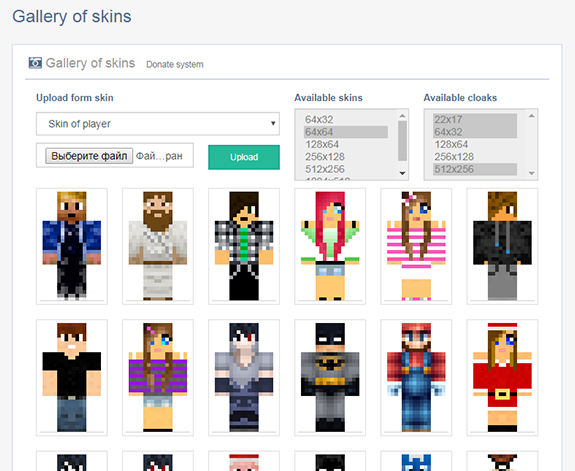 ---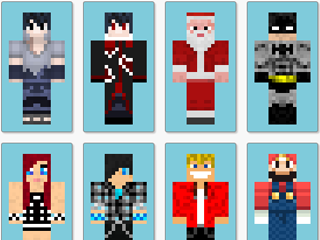 Skins and cloaks for the Minecraft server
Gallery is a php script to browse and install skins and cloaks, with separate storage of graphics in the PNG format. Initially php script have the gallery skins for sale Minecraft servers represented only a gallery without the ability to download their player skins and provided the ability to change skins only from the presented picture.
---
Donate skins and cloaks
The new versions of the engine CMS Donate Engine adds new functionality to sell skins and cloaks. You can set up a paid download for HD skins or make downloading skins is completely free.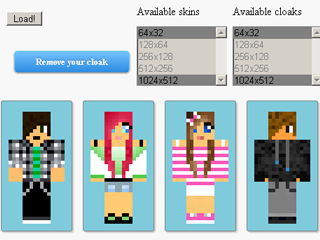 ---
License skins for a Minecraft server
CMS Donate Engine supports skins license. When a player first comes on the server or site license skin automatically installed on servers with its further change. Just players available functionality to set skins used directly from personal profile.
---