RCON for game servers

CMS Donate Engine
RCON for game servers

13:51:36 13-07-2020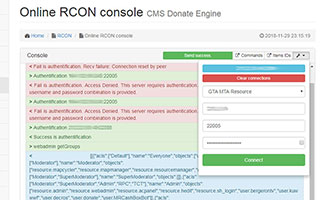 CMS Donate Engine is a PHP script and has on Board RCON management game servers. If you need to test your server, you can test RCON via the web form on the website. To do this, click the wrench icon, select the desired server type, fill in the data and click the connect button.
---
PHP script rcon management
the RCON Protocol was first invented on the game servers for the gaming process control and is used exclusively by administrators who must initially log in with a password, without a login.
Managing game servers via RCON
Using the built-in system of privileges, you can not only manage the servers yourself, but also grant access to RCON by your moderators and other users on the portal.
---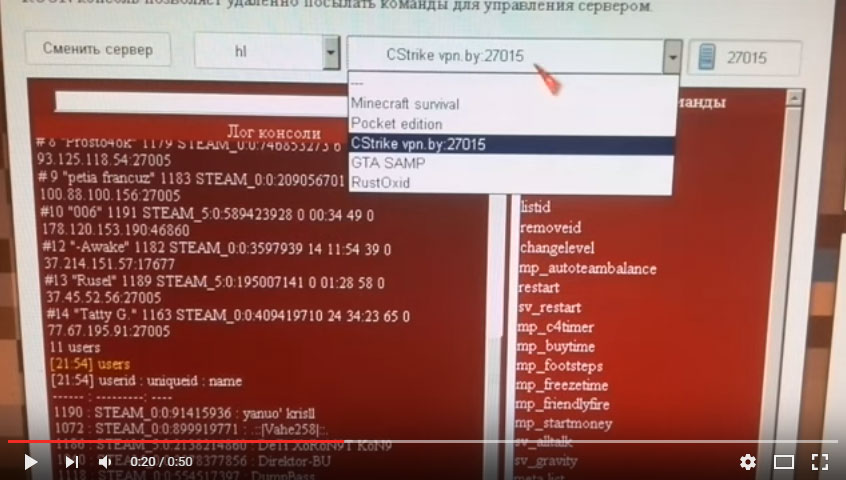 RCON server management
The management is implemented based on PHP script, which allows you to control the game server via RCON, switching between them using the selector. At the top of the form there is a field change the port, the selector and change the server type. On the right set a list of commonly used RCON commands combined with the control the players on the server to ban them or kick.
---