Integration with OKpay

CMS Donate Engine
Integration with OKpay

19:03:35 13-11-2018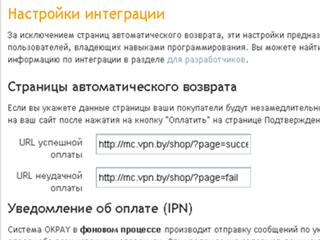 With our system, you can connect an automatic purchase virtual currency through the international payment aggregator OKpay.com, that will allow you to earn even more effective.
When the service Okpay sends a message about the successful transaction on your website, this message is written to the database and you can find all the transactions in the admin.
Okpay - an automatic payment aggregator international level.
---
To connect to the system, you must register online payment aggregator, add to a project, and send notification of payment.
---
Currently, the company has problems with the operation of the site, which was preceded by problems of processing transactions with bitcoin. The reason was the high risks of transactions with cryptocurrency, but before that OKPAY was sold to Mayzus Financial Services Ltd, which wanted to solve its problems. Apparently the new management could not cope with the problems and the site stopped working and now (November 13, 2018) OKPAY site does not work.
We can only wish happiness and good luck to the company's management for a speedy recovery.
---