CMS DonateEngine v8.0.2
Correction of an error in displaying the discount price label in resource sales modules. A CSS layer was added instead of the old image.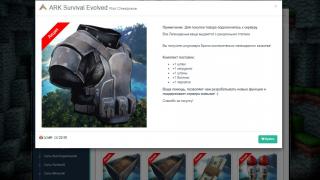 After replacing the files, go to manage menu shop/admin/?page=menu, select the administrator menu and click restore menu from backup.
With updating the template, without updating the MySQL structure.
The file with the changes
shop/admin/*.*
shop/install/*.*
shop/app/constants.php
shop/app/msmod/lisf.php
shop/app/msmod/oxide.php
shop/app/msmod/servers.php
shop/app/msmod/shop.php
shop/app/msmod/store.php
shop/app/msmod/teleport.php
shop/monitoring/css/style.css
shop/style/gente/css/custom.css
shop/style/gente/index.tpl