CMS DonateEngine v5.0.2
Improved monitoring features have been added to the admin panel. Added a list of servers and players to the side menu.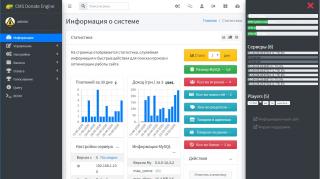 To update, replace the files with new ones.
The file with the changes:
shop/admin/*.*
shop/app/constants.php
shop/app/functions.php
shop/app/msmod/profile.php
shop/app/msmod/redirect.php
shop/monitoring/index.php
shop/monitoring/monitoring.tpl
Without updating the template, without updating the MySQL structure.