CMS DonateEngine v4.3.1
Automatic Commission calculation in the top- up categories based on payment system connection data has been added to the Donat module.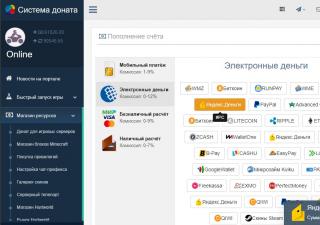 To update, replace the files with new ones.
The file with the changes:
shop/install/*.*
shop/app/constants.php
shop/app/msmod/shop.php
shop/app/msmod/store.php
shop/app/msmod/donate.php
shop/payments/webmoney.php
shop/style/gente/css/custom.css
Without updating the template, without updating the MySQL structure.