CMS DonateEngine v4.1.4
An optional ThemeCode parameter has been added to the QIWI payment notification processing module to personalize the payment form.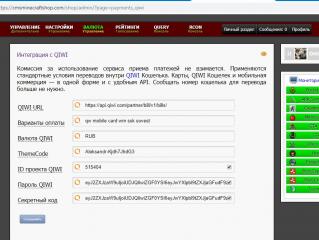 To update, replace the files with new ones.
The file with the changes:
shop/install/*.*
shop/admin/*.*
shop/app/constants.php
shop/app/msmod/store.php
shop/app/msmod/ucp.php
shop/app/steamsign.class.php
shop/payments/qiwi.php
shop/index.php
Without updating the template, without updating the structure of MySQL.